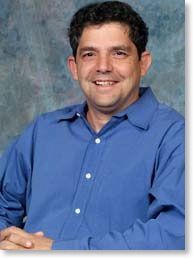 My name is Allen Berrebbi and I am the President of KRB Media:
KRB Media is a company that I formed out of frustration. I had performed as the "tech guy" for numerous companies in my day. Every time I was asked to get a web site designer, web site hosting or pretty much anything to do with putting a business on the internet there was trouble. If it wasn't someone overcharging for basic services, it was someone lying about the support they would give us. Many times there were promises in the beginning that never came true.
Having had enough of all this, I decided to form a company that would help the "non tech" small business owner with all things internet related. At a price they could afford.
Each subsidiary of KRB Media has one thing in common. Affordable superior service.
Office IT Services including:
Network setup and maintenance
Network infrastructure
Computer setup and maintenance
Email setup
Web site development including:
ECommerce
CMS (Content Management Systems) sites, such as WordPress or Joomla, where you can easily update the content yourself
Mobile Site
…..and more
Brand development
Traffic building
App development
Custom programming
If you have any further questions, or just want to discuss the best way to get your business on the internet, please feel free to contact me at the CONTACT LINK above or by CALLING us at (813) 793-7462.